Home Care Service
We offer you this distinctive-in-market service for in-home support to ease your recovery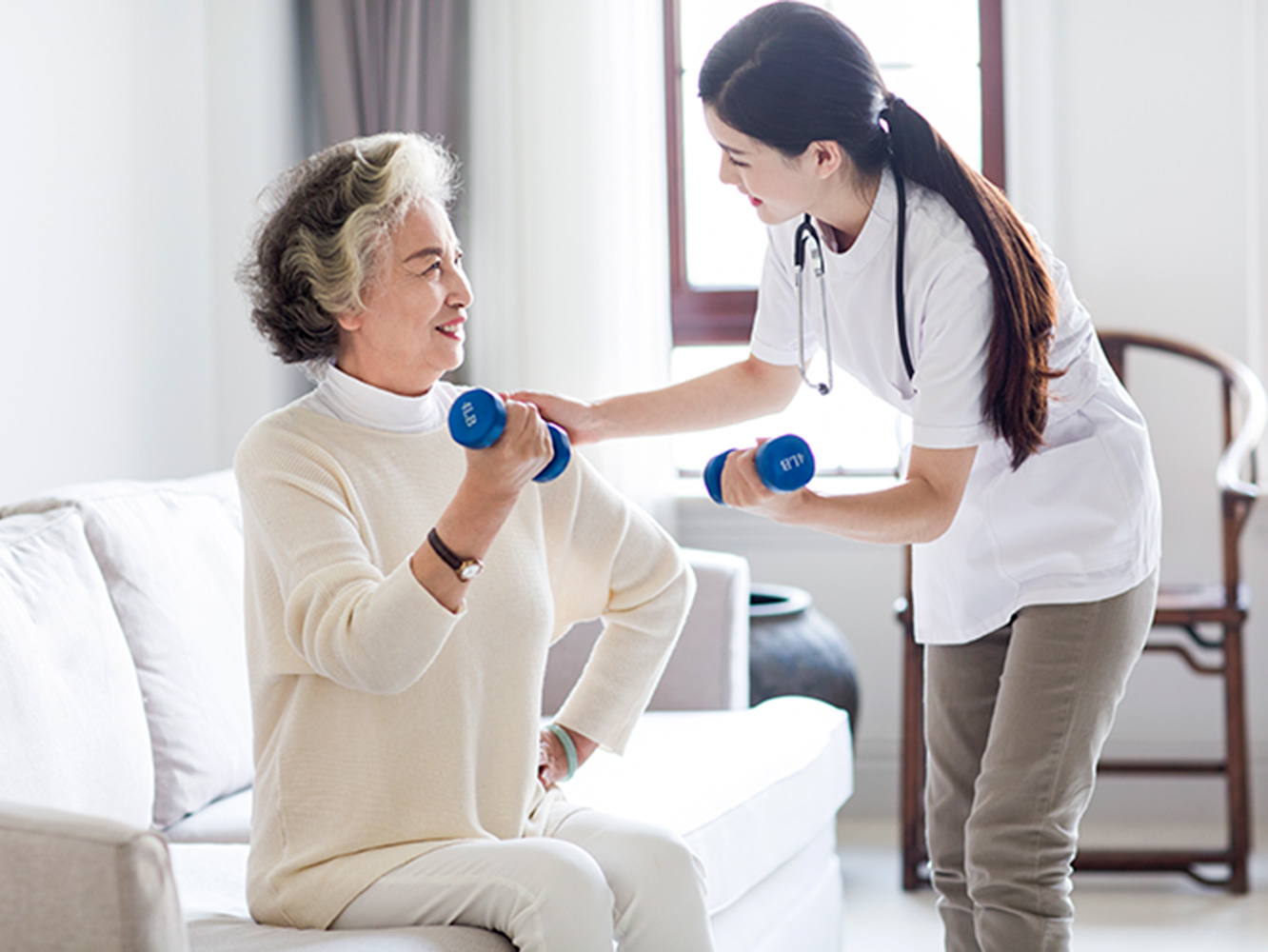 What is

Home Care Service?

This service is applicable to selected critical illness products only and available to you after you've received the claim payment for your Major Disease Benefit.

Your care manager designated by our service provider will customise a personalised in-home support plan for you.

This may include services such as home nursing, as well as home-based rehabilitation therapies like physiotherapy, speech therapy and occupational therapy.

Periodic reassessments

Depending on the stability of your condition, your care manager will conduct reassessments periodically throughout your rehabilitation journey. This ensures the care plan keeps up with your recovery progress.

Amount you can claim

The eligible claim amount varies for different plans and different sums assured. We may also change our service offerings from time to time, at our sole discretion without prior notice.
For more information, explore the 'Home Care Service' section of the relevant product brochure.

Important note

The statement we have made above about the benefit of our plan being "distinctive-in-market" is based on comparing it with other critical illness plans issued by Hong Kong's major life insurance companies as at 25 January 2019.
Important Information
The Home Care Service is provided by a third party service provider we have designated and we may change both the scope of Home Care Service and the service provider from time to time at our sole discretion without prior notice.
We may suspend the Home Care Service at our sole discretion, and replace it with a cash benefit up to the Eligible Amount of your plan based on the exchange rate we determine.
We are not the service provider or the agent of the service provider. We make no representation, warranty or undertaking as to the quality and availability of the service and shall not accept any responsibility or liability for the services provided by the service provider(s). Under no circumstance shall we be responsible or liable for the acts or omissions or services of the service provider.