We DO Dance Battle - Vote Now
Vote and share your personal health tips for a chance to win an autographed postcard of MIRROR's members, Anson Lo or Anson Kong, SuperM limited edition gifts and access to 'PrudentialxSuperM We DO Virtual Concert & Fan Meet'*!
Many dancers have joined our We DO Dance Battle. We have picked the 5 best dancers from the team of Anson Lo and Anson Kong respectively to form 2 final Battle Teams. Act now and vote for your favorite team.
How to vote
From now until 7 July 2021, go to the below platforms to view the amazing battle videos of the Battle Teams and vote for the team you support
Prizes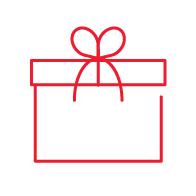 Participants with the 20 most creative health tips will be awarded the following prizes:
An autographed postcard of Anson Lo or Anson Kong based on the team each dancer supported
A SuperM limited edition postcard set
Access to 'PrudentialxSuperM We DO Virtual Concert & Fan Meet'*