Career Path
The continuous development of our financial consultants has always been Prudential's major focus. We provide generous remuneration, incentives and benefits to ensure every financial consultant achieves satisfaction and reward from their career, no matter which career path they choose to pursue.
Prudential offers a unique career path to attract the best candidates possible. Career prospect is unbounded by age and qualifications, and there is no limit to income. Financial planning offers a rewarding career where hard work will pay off. By setting clear goals, you can strive for a highly attractive income, master your own progress in developing personal career or even build your own team.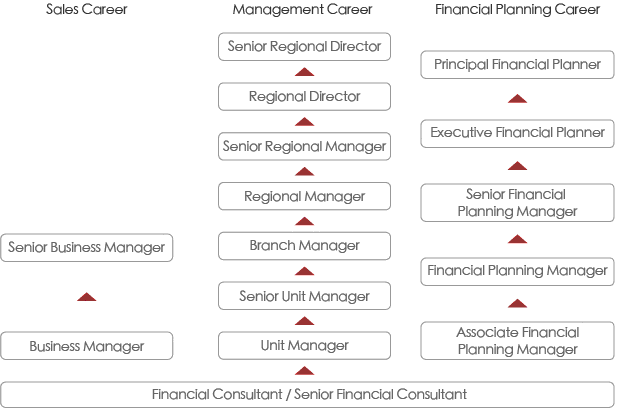 * Titles are subject to changes made by Prudential at its sole discretion from time to time.