Treatment Sure

Treatment Sure Service – Global Expert Medical Opinion Introductory Video
Treatment Sure Service – Medical Concierge Introductory Video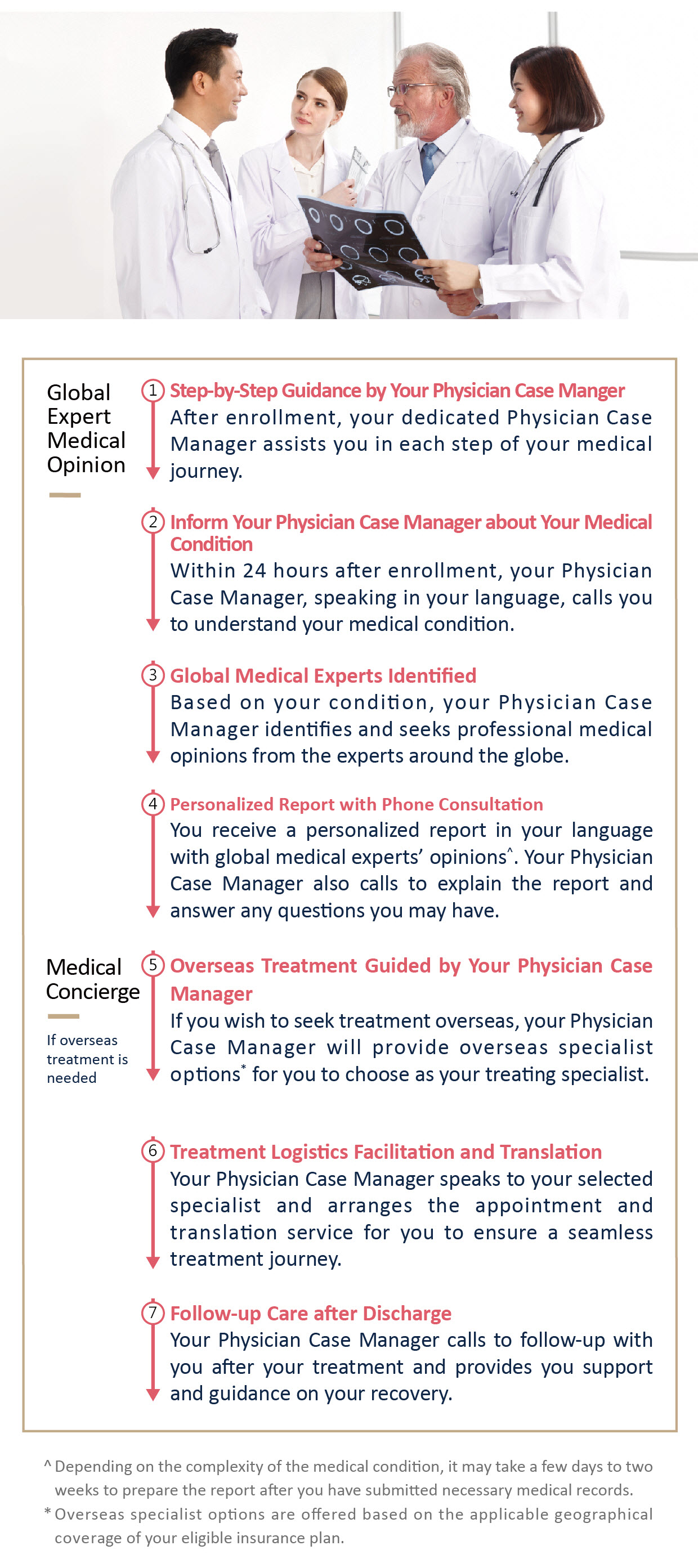 Real Life Story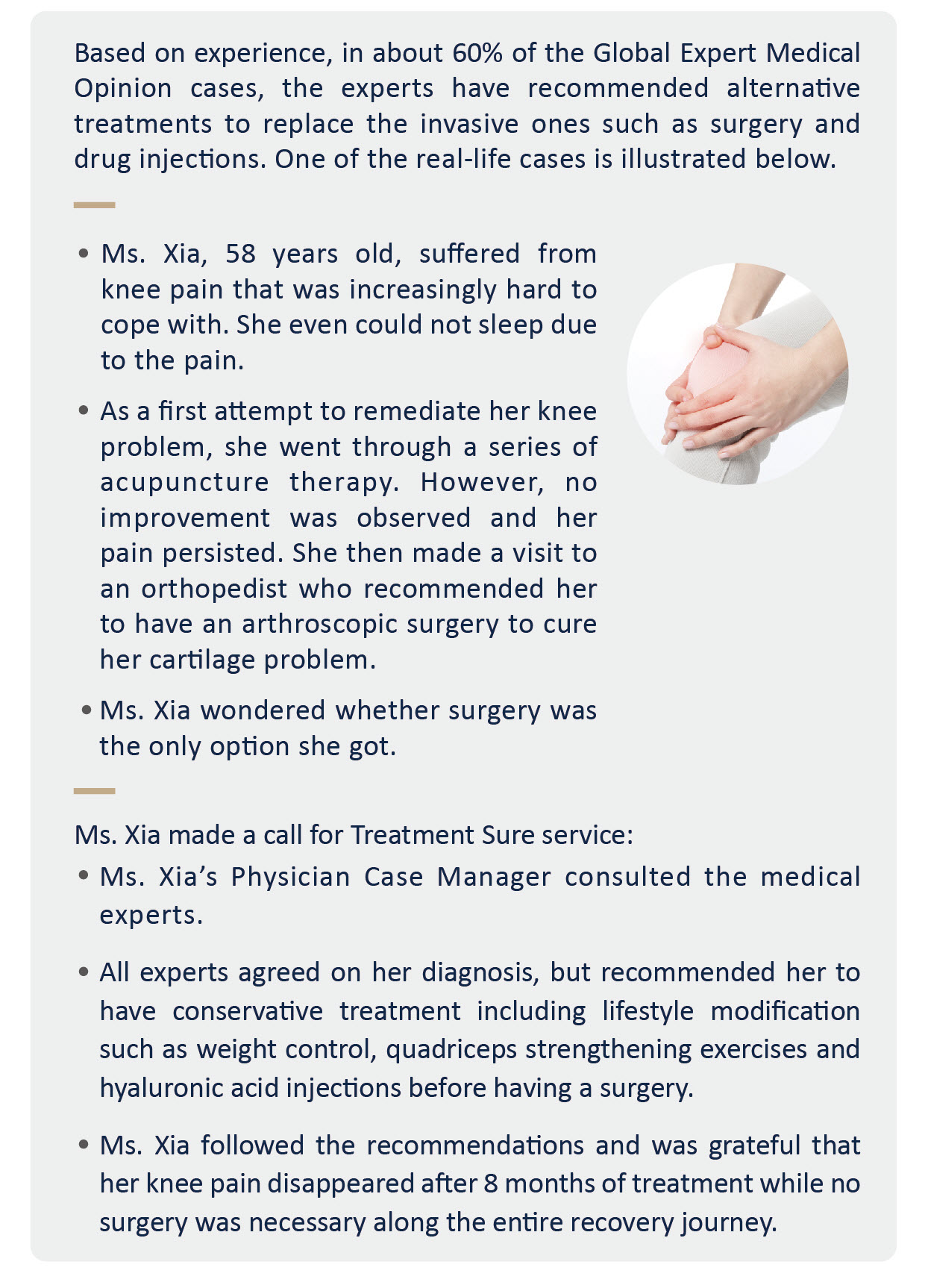 Eligible Conditions
Life assureds of selected Prudential insurance plans with a condition within the applicable medical conditions are eligible to enjoy Treatment Sure service provided by Advance Medical without paying additional service fee upon the completion of the cooling-off period.
Eligible products: 
PRUmyhealth prestige medical plan

PRUhealth medical plus
Applicable medical conditions: 
Any non-emergency medical conditions, examples are cancer, gastroenteric diseases and orthopaedic issues that may require a second opinion are applicable, while the following are excluded: accidents, medical emergencies, urgent/life-threatening conditions, daily or common medical issues such as colds, fever, flu and occasional rashes, or chronic diseases management such as chronic hepatitis, diabetes and high blood pressure. However, any complications of chronic diseases shall be applicable.
Contact Us
For more information and enrollment, please call Advance Medical's hotline. Office hour: 9am – 6pm, Monday to Friday.
Hong Kong SAR: 8229 2880
Mainland China: 400 920 6012
Or visit PRUmobile > Manage My Health > Treatment Sure
Download PRUmobile
If you are unable to access Google Play, please click here to download the app directly.
Apple, the Apple logo, and iPhone are trademarks of Apple Inc., registered in the U.S. and other countries. App Store is a service mark of Apple Inc., registered in the U.S. and other countries. Google Play and the Google Play logo are trademarks of Google LLC.
Terms and Conditions
Advance Medical provides independent medical advisory services. The report from medical expert is intended to provide you with reference information only and is not a substitute for your physician's recommendations.
Medical Concierge is only available after completion of Global Expert Medical Opinion.
The claimable amount of any treatment expenses incurred is subject to the coverage of your insurance plans.
Disclaimer
Treatment Sure service is provided by a third party service provider we have designated and we may change both the scope and the service provider or cease to provide the service from time to time at our sole discretion without prior notice. We are not the service provider or the agent of the service provider. We make no representation, warranty or undertaking as to the quality and availability of the service and shall not accept any responsibility or liability for the services provided by the service provider. Under no circumstance shall we be responsible or liable for the acts or omissions or services of the service provider.