News Archive
Prudential Launches InsurTech Innovations to Streamline Hospital Claims Process
Introducing the "Hospital to Prudential" portal and Chatbot Claims platform to enhance the end-to-end digital customer experience
(27 June 2018, Hong Kong) Prudential Hong Kong Limited ("Prudential") has taken a stride forward in its digital capabilities with the launch of two innovations, "Hospital to Prudential" and Chatbot Claims, which will help redefine the way consumers and medical professionals manage hospital claims in Hong Kong.
"In this digital era, customers increasingly demand a convenient, reliable and secure insurance claims experience," said Sam Lim, Chief Transformation Officer of Prudential. "These innovations respond to customers' evolving needs and herald a milestone in the evolution of insurance claims in Hong Kong."
"Hospital to Prudential" portal provides customers with effortless claims experience
The "Hospital to Prudential" portal creates a hassle-free and paperless hospital claims process for customers. Upon admission to designated hospitals, patients simply need to input basic information including their name, HKID number and contact phone number and the claim process will commence immediately. After the patient is discharged, the hospital claims documents will be encrypted and submitted electronically by the hospital via the portal to Prudential for processing. This offering streamlines the procedure for both customers and hospital operators.
The "Hospital to Prudential" portal will support a wide range of Prudential's medical products and hospital cash plans. From 3 July 2018, Prudential's customers can enjoy the convenience of the "Hospital to Prudential" portal at Gleneagles Hong Kong Hospital, a multi-specialty private hospital located at Wong Chuk Hang on Hong Kong Island South. Prudential will continue to explore opportunities with other hospital operators to benefit more customers.
AI-powered chatbot cuts claims submission time to three minutes
To further streamline the claims submission process, Prudential has also extended its chatbot capabilities to enable financial consultants to submit hospital claims for customers via Chatbot Claims.
By interacting with the AI chatbot on their tablets, financial consultants will receive an instant response from the chatbot regarding the required data and documents. This platform will significantly reduce the claims submission time to as little as three minutes, or by 75%, compared to paper-based submissions.
Chatbot Claims will support more than 90% of Prudential's medical protection products and will help financial consultants process claims of any amount.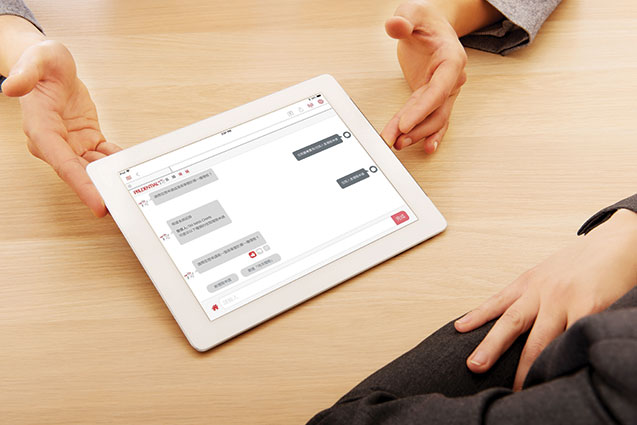 "Listening and understanding is at the core of Prudential's customer-centric culture," added Mr. Lim. "We are confident our digital innovations will create new standards in the industry. These initiatives, together with Prudential's existing industry-leading digital service offerings, demonstrate our commitment to embracing technology to deliver a seamless end-to-end digital experience to customers."