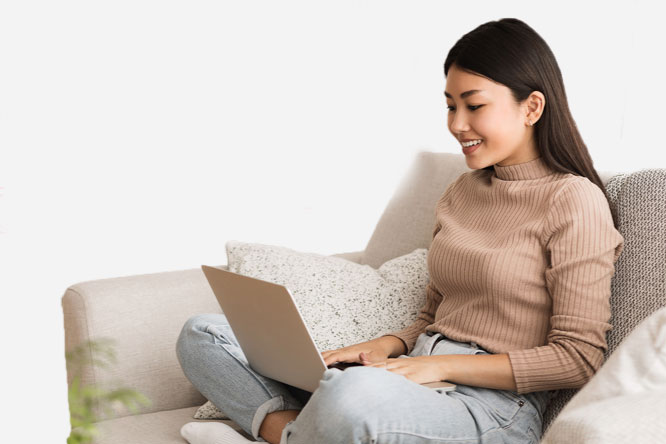 Tele-Medical Examination & Point-to-Point Sample Collection Service
Enable customers to conduct medical examinations remotely with ease and convenience of their home, facilitating the underwriting process
(For pre-selected customers with eligible health conditions only)
Contact Us
Prudential has launched Tele-Medical Examination Service, a market-first in Hong Kong, and a brand new Point-to-Point Sample Collection Service, which together allow pre-selected customers to complete their medical examinations in the comfort of home with just a few simple steps. Upon completion of the service, customers then need to e-sign their online medical examination report to complete the whole process, which facilitates the overall underwriting process.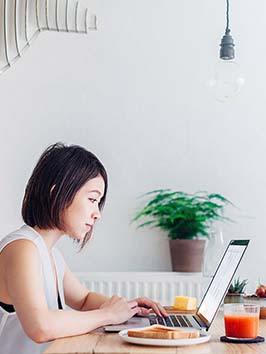 Tele-Medical Examination service
Customer can simply conduct their medical review with a certified doctor via video conferencing at a place of their choice, such as their home.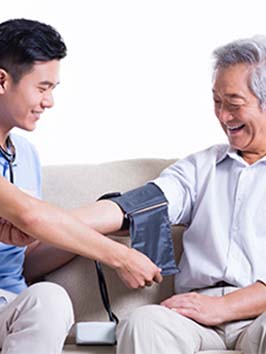 Point-to-Point Sample Collection Service
A registered nurse will visit the location of the customer to collect their samples or to conduct physical examination.
Eligible health conditions for Tele-Medical Examination
Fracture Conditions

Skin Conditions (For example: Eczema and Psoriasis)

Respiratory Conditions (For example: Asthma, Bronchitis)

Mental Health Disorders (For example: anxiety, adjustment disorder)

Osteoarthritis

Gout
Eligible health conditions for Point-to-Point Sample Collection Service
Hypertension

Overweight

Hyperlipidaemia

Hyperthyroidism

Hypothyroidism

Anaemia

Hepatitis B

Fatty liver

Abnormal liver enzymes

Haematuria

Proteinuria

Renal stone

Idiopathic thrombocytopenic purpura

Essential thrombocythaemia

Acute pyelonephritis

Benign prostatic hypertrophy
The above health conditions are for reference only, and the underwriting department will have the final decision based on the actual health conditions of each insurance application.
For any enquiry or should you want to understand more about the services, please contact your financial consultant.
Disclaimer
The Tele-Medical Examination ("Tele-ME") / Point-to-point Sample Collection Service ("SC") is provided by third party digital application provider ("Provider") and is subject to the terms and conditions of the Provider.

The Provider is not operated by Prudential Hong Kong Limited ("PHKL"). PHKL makes no representation, warranty or undertaking as to the quality or availability of the Provider's services and shall not accept any responsibility or liability for the services provided by the Provider. Under no circumstance shall PHKL be responsible or liable for the acts or omissions of the Provider.

PHKL may change both the scope of Tele-ME & SC and the service provider from time to time at our sole discretion without prior notice. PHKL may cease and/or suspend the Tele-ME & SC at our sole discretion.

There is a complete freedom of choice for customers to choose between traditional Medical Examination and Tele-ME / SC, and the use of the Tele-ME / SC provided by the Provider is at customer's own risk.

The whole process of Tele-ME / SC must be conducted in Hong Kong. Geographical checking would be performed before starting the Tele-ME / SC. If customer's location is not in Hong Kong, the Tele-ME / SC will be stopped immediately.