News Archive
Hong Kong is Prudential's first market in Asia to unveil bold and dynamic "We DO" campaign
Anchored by its customer-first brand commitment "Listening. Understanding. Delivering"
HONG KONG, 21 JANUARY 2019 – Prudential has launched the latest brand campaign in Asia highlighting its customer-first commitment. As the first market in the region to roll out the campaign, Prudential Hong Kong Limited ("Prudential") unveils a refreshed look and brand commitment with "Listening. Understanding. Delivering." This new branding reinforces the company's unwavering dedication in helping customers of today and tomorrow progress in life with a focus on human connections, simplicity and innovation. Hong Kong will also be the first market in Asia to roll out a dynamic, multi-touchpoint "We DO" campaign as it's being launched in 10 of Prudential's life insurance markets in the region.
"Hong Kong is a key market for Prudential in Asia. We have been delivering our promise of listening to and understanding the needs of customers as well as safeguarding their financial security and quality of life for over 50 years in this city and 170 years globally," said Priscilla Ng, Chief Customer and Marketing Officer of Prudential Hong Kong, "This makes Hong Kong a natural place to kickstart this brand campaign. The evolution demonstrates our commitment to always putting customers first, delivering innovative and comprehensive solutions to support their evolving needs, while making engagement easier for today's digitally-savvy customers."
As an evolution of company's credo, the brand commitment "Listening. Understanding. Delivering." represents:
Focusing on customers, anticipating their needs and enhancing their experience with easy access to information and services.
Delivering comprehensive solutions for protection, health & wellness, savings and retirement.
Capturing innovation with a human touch.
Echoing the company's refreshed brand commitment, "We DO" reinforces its dedication to always being there for its customers whenever and however they want to engage, using technology that broadens human interactions.
The "We DO" campaign presents a series of themes including Innovation, Money and Fitness, building on Prudential's strategic focus on helping customers grow wealth and protecting themselves and their families.
The new Prudential brand campaign will reach millions of Hong Kongers through outdoor advertisements across the city, including placements outside the Cross Harbour Tunnel and key MTR stations. The "We DO" campaign also covers a television advertisement, which can be viewed here.
Prudential also celebrates the campaign with customers and the public in Hong Kong through a series of promotional activities, including:
Prudential 170th Anniversary Thank You Rewards
(Mid-January to 31 March 2019)
More than 10,000 prizes worth a total of over HK$5 million to be won
Prizes include a Mercedes-Benz vehicle, Rolex watches, Ocean Park admission tickets and hotel packages, and more
Prudential customers can log in their myPrudential account and register for the lucky draw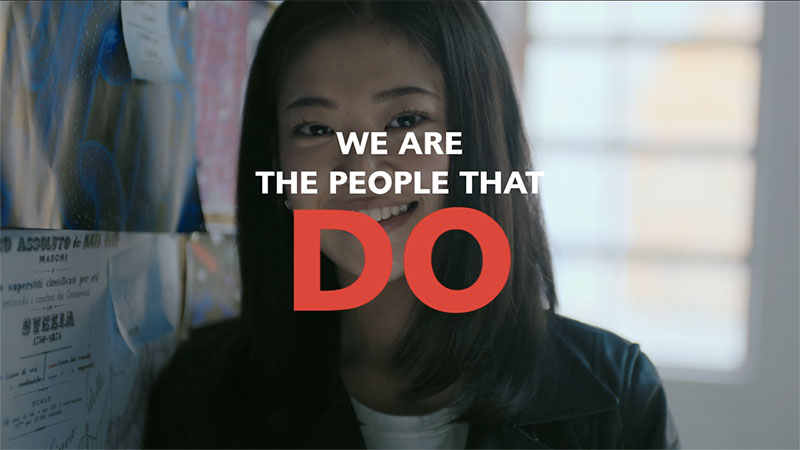 The "We DO" campaign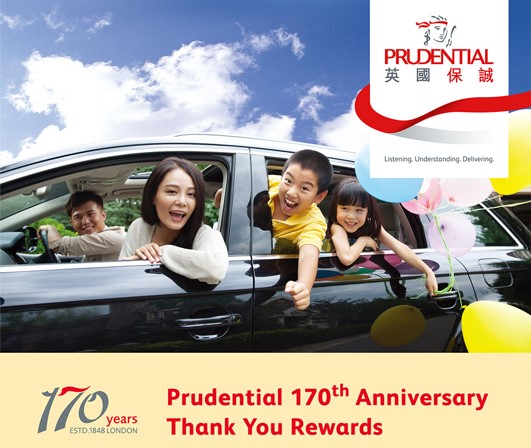 Prudential 170th Anniversary Thank You Rewards

QR code
Prudential Virtual Velodrome at Hysan Place (20-24 February 2019)
Echoing one of the themes "We Do Health" of the brand campaign, Prudential raises awareness of the importance of quality living habits and encourages Hong Kongers to live a healthy lifestyle
A pop-up "Virtual Velodrome" will be set up at Hysan Place in Causeway Bay where the public can have first-hand experience combining cycling with technology
Not-to-be-missed activities include an atmospheric first-person game that allows players to be immersed in a thrilling, high speed track cycling race against Sarah Lee, Hong Kong Olympic medallist, on a gigantic screen featuring the virtual cycling track