News Archive
Prudential launches "COVID-19 Vaccination Lucky Draw"
Giving away 10-year insurance plans with total protection coverage of over HK$130 million per year to encourage vaccinations in the local community
Hong Kong residents who are vaccinated against COVID-19 will stand a chance to win a 10-year coverage of VHIS or annual travel insurance plan
(8 June 2021, Hong Kong) Prudential Hong Kong Limited and Prudential General Insurance Hong Kong Limited (collectively "Prudential") are launching a new incentive programme to give away 10-year insurance plans with protection coverage of over HK$130 million per year to help raise the COVID-19 vaccination rate in Hong Kong.
To encourage more people to join the fight against the pandemic by getting vaccinated, Hong Kong citizens who have received at least one dose of the COVID-19 vaccine can enter the "Prudential COVID-19 Vaccination Lucky Draw" via the health and wellness app, Pulse by Prudential ("Pulse"), for a chance to win the following prizes:
| | |
| --- | --- |
| First Prize: | 10 winners will each receive a 10-year complimentary coverage for PRUHealth VHIS VIP plan. The plan offers the insured an annual cover of HK$12,000,000 each year[1] plus access to other value-added services. |
| Second Prize: | 10 winners will each receive one complimentary 10-year individual cover of PRUChoice Travel Insurance. This plan offers the insured medical expenses and personal accident protection of up to HK$1,200,000 per trip for an unlimited number of trips throughout a policy year. |

"It is a critical period for boosting inoculations. To further demonstrate our corporate citizenship and 'WE DO' spirit, Prudential is launching a lucky draw campaign to incentivise local residents to get immunised," said Derek Yung, Chief Executive Officer at Prudential. "At Prudential we firmly believe that 'Protection' is one of the key phases in one's health journey, and we encourage Hong Kong people to get vaccinated at their earliest to protect themselves, their loved ones and the community."
Mr Yung added, "We have seen an increasing demand for health protection amid the COVID-19 pandemic and many Hong Kongers are also avid travelers who will be on the move once the pandemic situation improves. We are offering our flagship VHIS and travel insurance plans as they are the most relevant to them."
Details and Terms and Conditions of the "Prudential COVID-19 Vaccination Lucky Draw" are being finalised and will be announced in due course.
For details of the PRUHealth VHIS VIP Plan, please visit https://www.prudential.com.hk/en/health-insurance/medical/prudential-VHIS-series/pruhealth-vhis-vip-plan/.
For details of PRUChoice Travel Insurance, please visit https://www.prudential.com.hk/en/travel-insurance/pruchoice-travel-series/index.html.
Download Pulse app to
participate in the lucky draw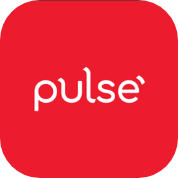 Apple, the Apple logo, and iPhone are trademarks of Apple Inc., registered in the U.S. and other countries.
App Store is a service mark of Apple Inc., registered in the U.S. and other countries.
Google Play and the Google Play logo are trademarks of Google LLC.
[1] Plan type - With HK$20,000 annual deductible amount.
– The End –
About Prudential Hong Kong Limited
Prudential has been serving the people of Hong Kong since 1964. Through Prudential Hong Kong Limited and Prudential General Insurance Hong Kong Limited, we provide a range of financial planning services and products including individual life insurance, investment-linked insurance, retirement solutions, health and medical protection, general insurance and employee benefits.
Prudential plc is an Asia-led portfolio of businesses focused on structural growth markets. The business helps people get the most out of life through life and health insurance, and retirement and asset management solutions. Prudential plc has 20 million customers and is listed on stock exchanges in London, Hong Kong, Singapore and New York.
Prudential plc is not affiliated in any manner with Prudential Financial, Inc., a company whose principal place of business is in the United States of America or with the Prudential Assurance Company, a subsidiary of M&G plc, a company incorporated in the United Kingdom.
Please visit www.prudential.com.hk for more information.
About Pulse by Prudential
Pulse by Prudential is an all-in-one digital health app and the first-of-its-kind in the region to offer holistic health management to consumers. Using AI-powered self-help tools and real-time information, the app serves as a 24/7 health and wellness partner to users, helping them prevent, postpone, and protect against the onset of diseases. Pulse is part of Prudential's region-wide strategy to provide affordable and accessible healthcare to everyone across Asia by leveraging digital technologies and best-in-class partnerships.
Following the regional launch of Pulse in Malaysia in August 2019, Pulse is now available in a total of 11 markets (in Asia) and includes a growing suite of value-add services, such as a symptom checker and health assessment, personal wellness services, and video consultations with certified doctors and specialists.
Since its launch, Pulse has been downloaded for more than 25 million times (as at May 2021) in Asia to date. Pulse is currently available on the Apple/Google Play stores in Cambodia, Hong Kong, Indonesia, Laos, Malaysia, Myanmar, the Philippines, Singapore, Taiwan, Thailand and Vietnam.
For more information, and to download Pulse, log onto www.wedopulse.com .