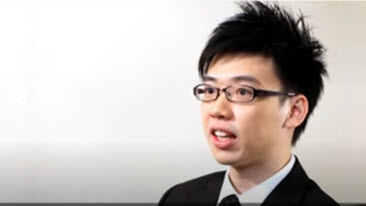 Meet Kevin from Operations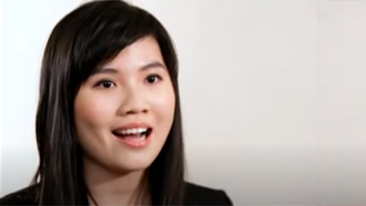 Meet Stephanie from Customer Service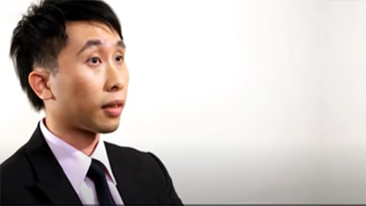 Meet Thomas from Actuarial
Actuarial
We have one of the strongest and most dynamic Actuarial teams in Hong Kong, providing a suite of actuarial services to our business.
Here, from Product Pricing, Risk & Capital Management to Financial Management & Reporting, you'll leverage quantitative methods and statistics to measure, calculate, and manage risk. Our Actuarial team members are faced with dynamic, new challenges every day. The roles demand that you unleash your creative mind, develop innovative solutions and build a rewarding career.
Our integrated training and development programmes will fully support you to enhance your actuarial skills and stay up-to-date with the latest industry developments. Prudential's global reach also means that you get to connect and collaborate with specialists from around the world.
Operations
With Prudential, you can develop your expertise in Underwriting, Customer Service, Claims or Policy Administration – fully leveraging a wealth of growth and development opportunities.
For new graduates with a strong interest in the world of insurance, our Professional Underwriting Development programme offers an ample space to develop your career at the heart of this business.
The Operations team helps to maintain Prudential's daily operations, handles customer enquiries and delivers innovation across different parts of our business. It powers the strength of our customer-facing teams, by offering efficient and innovative back-end services to the delight of our customers, colleagues and partners.
Channels and Partnerships
Prudential has the largest network of agents and partners in Hong Kong. Most importantly, we top the list in the Hong Kong Million Dollar Round Table (MDRT) with the highest number of best performing agents.
We partner with Banks, independent financial advisory firms, brokerage bodies and other third-party intermediates to market Prudential's products through various distribution channels. Our Agency Administration, Partnership Distribution and Brokerage Business functions build and nurture these relationships – building efficient, customer-friendly sales journeys and bringing our brand closer to the customers.
Roles in these functions involve developing and enhancing the partnership network, ensuring the highest standards of performance and service, as well as supporting agents and partners with best-in-class trainings and insights.
Finance
Finance plays a vital role in our strategic success by providing financial insights, accuracy, control and analytics to enable and influence business decisions.
If you enjoy analysing numbers and solving problems, we offer you a thriving career development path within this function. Whatever your background or level of experience, you'll find plenty of challenges across our multifaceted Finance team – from Reporting and Analysis, Budget and Expense Management, Business Finance, Investment Accounting, Treasury and all the way to Finance Operations.
The business-focused delivery culture in our Finance function attracts top talents from around the world. Here, you'll find a wealth of opportunities as we pursue building a progressive, agile and digital Finance team with a human touch.
Enterprise Risk Management
Our Enterprise Risk Management (ERM) professionals manage a wide range of issues across Legal, Compliance and Risk in their endeavour to protect Prudential's reputation, interests and operations.
The team facilitates a balanced, sustainable growth of our business, working with teams across the organisation. ERM colleagues take a constructive approach to providing oversight and challenge – enabling prudent decisions to be made in a timely manner. It fosters an organisation-wide environment where colleagues remain accountable, are open to challenges and feel safe to use their judgment to make balanced decisions.
The team plays an important role in protecting our brand, helping to safeguard the organisation by providing robust and comprehensive advice on risk issues. The function also helps us to set the industry standards in knowing our customers as well as detecting, deterring and fighting financial crimes, bribery, corruption and fraud.
Human Resources
At Prudential, the Human Resources (HR) function ensures that the most valuable assets - our people - are treated as such. As a key enabler of our long-term strategic success, HR brings out the best in people like you.
Our employer value proposition is powered by a progressive people strategy invested in taking care of our employees, their careers and personal development. We're committed to creating an environment where you bring your best self to work – one that recognises your uniqueness as an individual. Starting with recruitment to new employee onboarding, career development to ensuring competitive rewards, the HR team partners with teams, managers and individuals in their career journey. As a member of the HR team, you'll partner, advise and support our employees and be part of a positive transformation across the organisation.
Investment
The Investment function manages our customers' assets and investments to maximise their risk-adjusted returns. In addition, it supports our overall strategy by helping to develop competitive products and offering expert insights on investment instruments and markets.
With your expertise in Investment Management, Portfolio Risk Management and Fund Due Diligence, you'll make the most of Prudential's unparalleled global network, local expertise and a diverse range of solutions to serve the customers.
At Prudential, you'll grow your investment management skills and knowledge – developing an unparalleled ability to gather and analyse information, present investment ideas, make decisions and construct portfolios. Come, shine as a part of this team in a culture defined by collaborative learning.
Marketing
We're an industry leader in brand, digital and analytics. If you have the penchant for shaping wonderful customer experiences, we have the most exciting challenge for you. For those with strong branding, channels, communications and analytics expertise, we have a wide range of roles.
If you're savvy with the digital world, love developing customer propositions or enjoy marketing across a variety of channels, you can drive Prudential's business interactions – both inside and outside the organisation. Marketing helps our business to grow revenues and enhance customer loyalty, making the most of marketplace opportunities, our brand strength and customer insights.
This team is the brain behind our advertising campaigns – telling the world what we stand for, both in our business as an insurer and in our work in the community.
Transformation and Strategic Information Technology
As a worldwide leader in insurance, we have a dynamic team of technology and transformation experts to make Prudential fit for the future.
Our technology professionals form the engine that drives Prudential in that journey – making us simpler, better and faster for our customers and colleagues. The function builds systems, platforms and partnerships that affect tens of thousands of people every moment. It enables us to work out effective solutions while ensuring the most agile and efficient daily operations.
Join this team to unleash the power of innovation, technology and transformation as Prudential makes the most of present and future opportunities.