Although there are many ways to express your love for your family, the simplest and most meaningful one is by helping them prepare for the future and establishing a safety net that can be passed on for generations!
Prudential is committed to supporting families like yours by further enhancing our comprehensive family protection offerings and
'We Do Family' concept in creating the kind of love that lasts beyond centuries.
New promotion video

If you had one chance to travel across time, who would you visit?

Listen to a heart-warming family story that transcends time, as told by Jeffrey and Kenny.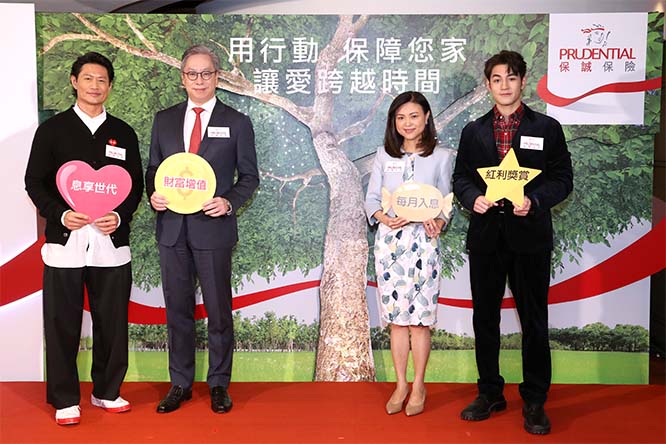 Prudential Longevity Resilience Survey
Will you live longer than expected? 92% of our interviewees do not believe that they will. Are you one of them?
As a forward-thinking brand with access to the latest market research, we have learned that life expectancy is on the rise. However, most Hong Kong people underestimate their life expectancy and have no sufficient retirement plans in place, increasing their longevity risk. With timely preparation, you can secure enough protection for a carefree retirement and more to share with your family and future generations.
Protection plans
for families
Famvatar
Exciting times lie ahead as we celebrate diverse modern families together! We're championing everything that's unique about you and your loved ones, so you can get the most out of life with all the protection you need.
It starts right here with your very own Famvatar - a Prudential-only digital experience that lets you create avatars of your family members that can even be used as fun chat stickers!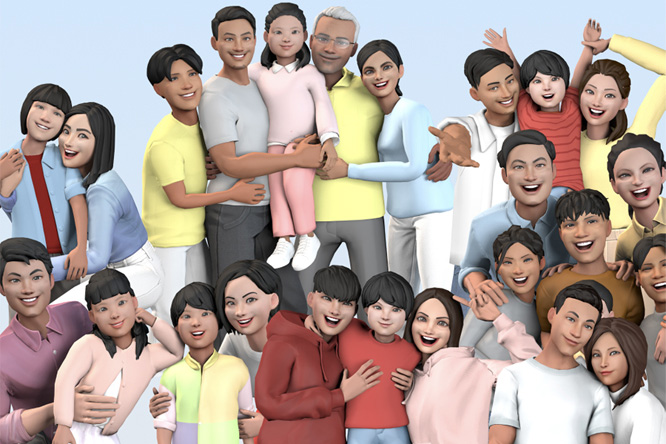 Learn

more
Important Information
Please also refer to our brochure on Shareholder-backed Participating Plan for more information (such as investment philosophy and bonus philosophy) on your Shareholder-backed Participating Plan and the operation of the Shareholder-backed Participating Fund.
Any general tax information provided above is for reference only. Please note that the tax law, regulations or interpretations are subject to change and may affect related tax benefits including the eligibility criteria for tax deduction. We do not take any responsibility to inform you about any changes in the laws and regulations or interpretations, and how they may affect you. Further information on tax concessions applicable to VHIS may be found at https://www.vhis.gov.hk/en/.
During the sales process, this document should be read in conjunction with the relevant product brochure. For full terms and conditions, and risk disclosures of the relevant insurance plan, please refer to relevant product brochure and policy document and read carefully.
Notes
Evergreen Wealth Income, PRUHealth VHIS EasyChoice Plan and Evergreen Wealth Multi-Currency Plan are underwritten by Prudential Hong Kong Limited ("Prudential"). You can always choose to take out this plan as a standalone plan without enrolling with other type(s) of insurance product at the same time, unless such plan is only available as a supplementary benefit which needs to be attached to a basic plan. This brochure does not contain the full terms and conditions of this plan and is for reference only. It does not represent a contract between Prudential and anyone else. You should read carefully the risk disclosures and key exclusions (if any) contained in this brochure. For further details and the full terms and conditions of this plan, please ask Prudential for a sample of the policy document.
Prudential has the right to accept or decline any application based on the information provided by the policyholder and / or life assured in the application.
Please cross your cheque and make it payable to "Prudential Hong Kong Limited".
This document is for distribution in Hong Kong only. It is not an offer to sell or solicitation to buy or provide any insurance product outside Hong Kong. Prudential does not offer or sell any insurance product in any jurisdictions outside Hong Kong where such offering or sale of the insurance product is illegal under the laws of such jurisdictions.