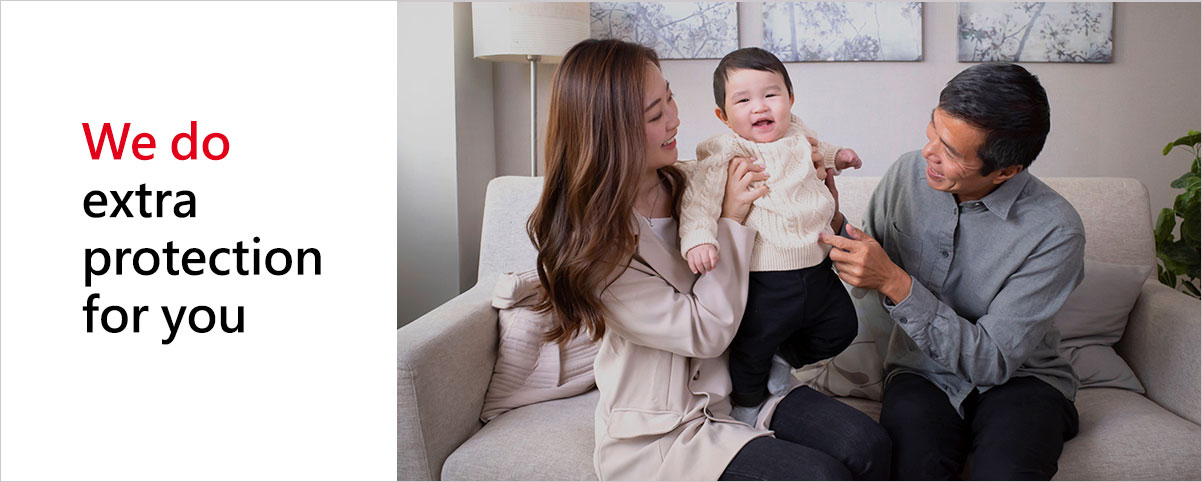 Purchasing medical and critical illness coverage for yourself and loved one is essential for protection; unfortunately, however, should you become mentally incapacitated due to sicknesses or unforeseen circumstances, how can you empower your family members to file a claim on your behalf to cover your imminent financial needs? This is why SmartAppoint, first of its kind in the market, is here for you as we help you have a full grasp over your coverage.
SmartAppoint is a free service applicable to selected medical and critical illness products, which allows you to appoint ahead of time your family member as Designated Person, who could file a claim and access the claims payment on your behalf with valid medical certificates, should you face the unfortunate situation of mental incapacitation due to sicknesses or unforeseen circumstances. Ultimately, we want you covered in a timely and stress-free manner.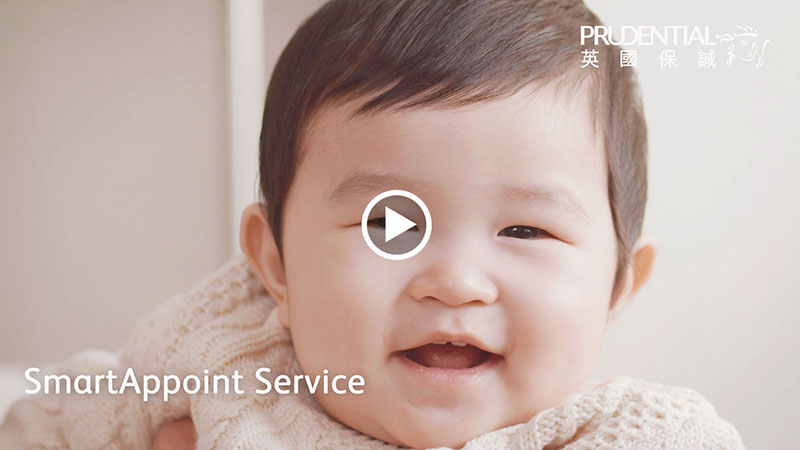 Video of SmartAppoint Service
Service Highlights

Simple & free application and claims procedures, free from cumbersome legal processes

Advanced appointment of a suitable family member of your choice as the Designated Person

Immediate financial relieve to your family with access to claims by your Designated Person
Want to know more,
please contact your Financial Consultant or click
here
to download and refer to relevant leaflet for more details.
You can also download the SmartAppoint Service application form from
here
.
---
SmartAppoint Illustrative Example

Policyowner and Insured: Eric, 60 years old
Daughter: Alice, 30 years old
With SmartAppoint

Eric suffered a stroke while working in the office and had to be immediately hospitalized

Fortunately, Eric was covered by a critical illness plan and appointed Alice as his Designated Person using SmartAppoint

Eric remained unconscious since the stroke and required ongoing hospitalization; therefore, Alice filed an application for claims to Prudential as Eric's Designated Person.

The claims were processed and paid out promptly, and Alice was able to concentrate on caregiving while being covered financially.
Without SmartAppoint
If Eric did not appoint Alice to be his Designated Person using SmartAppoint, Alice would need to go through a long and cumbersome process of legal proceedings of applying to the Court for a Guardianship Order or appoint a committee under the law to file a claim on behalf of Eric.
Applicable Insurance Products
The policyowner can appoint Designated Person in the newly issued policy of selected medical and critical illness products as below.
Plan Type: Critical illness
Basic Plan
Riders attached in the same Critical Illness Basic Plans

PRUHealth Critical Illness First Protect
PRUhealth critical illness multi-care prestige
PRUHealth Critical Illness Extended Care II
PRUhealth critical illness protector

PRUHealth Critical Illness Term II
PRUmed lifelong care plan
PRUhealth secure top-up plan
PRUhealth medical plus
PRUmyhealth cancer protector
PRUhealth essential critical care
PRUhealth ladycare /PRUhealth lady care extra
Plan Type: Medical
Basic Plan
Riders attached in the same Medical Basic Plans

PRUhealth medical plus
PRUmyhealth prestige medical plan
PRUhealth essential critical care

Outpatient Benefit
Maternity Benefit
Dental Benefit
Important Notes
SmartAppoint is an advanced policy instruction, and not an Enduring Power of Attorney ("EPA") or Guardianship Order. It is only applicable to selected medical and critical illness products. Please check with your Financial Consultant for details.
If the policyholder has an EPA, he or she must not apply for SmartAppoint.
SmartAppoint is only applicable to policies where the policyholder and the insured are the same person.
The Designated Person must be a family member of the policyholder who has reached the age of 18, and must be related to the policyholder as a spouse, parent, child, sibling, grandparent, grandchildren, or any other relationship as approved by Prudential. For details or enquiries, please contact your Financial Consultant.
Policyholder must notify the Designated Person of this arrangement; Prudential would not proactively liaise with the Designated Person to arrange claims settlement.
Upon submitting a claim, the Designated Person is required to provide medical reports from two registered medical practitioners (one from the policyholder's attending doctor), any other documents or evidence confirming the policyholder's mental incapacitation as required.
For terms and conditions, please refer to the relevant important notes in the application form.
Notes
The above statements of value-added service being the first-in-market is based on a policy services comparison against other critical illness and medical products issued by Hong Kong's major life insurance companies as at 2 December 2019.
This leaflet is for reference only. It does not represent a contract between Prudential and any person/organisation. You should read carefully the important notes stated in this leaflet. For the administration rules of SmartAppoint, please contact your Financial Consultant. Prudential has the right to accept or decline any appointment based on the information provided by the policyholder in the application.
This leaflet is for distribution in Hong Kong only. It is not an offer to sell or solicitation to buy or provide any insurance product outside Hong Kong. Prudential does not offer or sell any insurance product in any jurisdictions outside Hong Kong where such offering or sale of the insurance product is illegal under the laws of such jurisdictions.