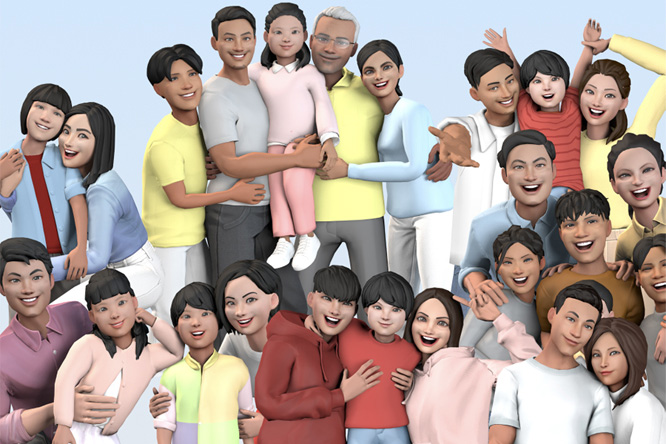 A world Made For Every Family.
Every day, we're continuously inspired by the unique diversity of families all over Asia showing what love is. And it's not just through words, but also in the things you do unconditionally for each other!

Like how you're creating new ways of spending time with each other, or adapting to the times by taking on new roles, whilst always treating family as family.

We'll support every family, helping you get the best out of life through a variety of solutions catered to your needs and wants. So let's embark on this journey together towards a world that's Made for Every Family.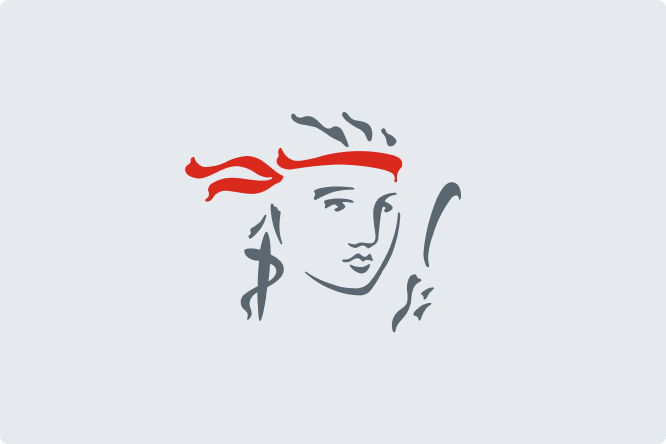 About Prudential
We help people get the most out of life. We make healthcare affordable and accessible, we protect people's wealth and grow their assets, and we empower our customers to save for their goals.
FAQs
What is a Famvatar?
Famvatar is Prudential's avatar platform dedicated to championing family diversity across Asia. With Famvatar, you can create fun-filled customised group avatars starring you and your loved ones.
How can I create a Famvatar for my family?
You can begin creating your Famvatar by clicking this link (not suitable for babies). Step-by-step guidance will be provided during the process, the most important one is having fun whilst doing it!
How can I download my Famvatar into chat stickers?
Wechat
Open your WeChat app.
Tap on 'Me' in the bottom bar.
Continue by tapping on 'Sticker Gallery'.
Look for and tap the 'wheel gear icon' in the upper right.
Next, tap and look for 'Custom Stickers'.
You can tap on the 'plus icon (+)' to select and add the sticker from your album. Repeat step #3 to add new stickers.
Your sticker is now ready for use in WeChat.
Have fun with your friends and family!
WhatsApp
Ensure you have the latest version of WhatsApp for Web or Desktop.
Click here for Mac and Windows downloads.
Open WhatsApp for Web or Desktop.
Go to any of your existing chats.
Click on the 'paperclip icon' in the chat and look for 'Sticker'.
Upload your sticker file.
Once done, simply click 'Send'.
Your sticker is now ready for use in WhatsApp. Have fun with your friends and family!
Using alternative apps
You may upload your stickers using your mobile device via third-party WhatsApp sticker apps from respective app stores.
Prudential will not be liable for any issues arising from using third-party apps.
How can I share my Famvatar on social media?
There are many ways you can share your Famvatar. You can click on the icon of your preferred social media platform after creating your Famvatar. Alternatively, use your Famvatar's creatively within social content and share it with everyone. Don't forget to use #MadeForEveryFamily and/or #PRUFamvatarHK hashtags because we want to see and celebrate every single one of you!
Where can I learn more about products for my family?
You can find more information on health and protection products #MadeForEveryFamily by clicking here. Alternatively, you can reach out to us via our contact form, and we'll be in touch with you as soon as we can!
How many Famvatar can I create?
Families can come in many forms, so you can create as many Famvatar versions as you'd like!
How can I update my famvatar or edit my famvatar?
Editing is only possible whilst you're creating your Famvatar. Currently, you will not be able to edit or update your Famvatar after creating it. But feel free to make new ones that best represent your family!
Where can I download/locate the sticker packs?
Your fun-filled Famvatar chat sticker packs are ready for you to download at the end of every created Famvatar. There are currently 2 packs — a Free pack, and a Bonus pack that you can redeem simply by adding your mobile number and email.
Once downloaded, follow the steps to use them on your preferred chat platforms.