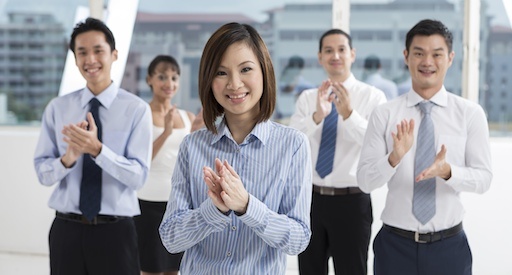 Customer Commendation
We are committed to listening to and understanding our customers' needs and expectations. We always strive to provide you with exceptional service quality. We care for our customers and treasure every opportunity to hear from you. We sincerely thank you for sharing your commendation for our staff and services.


Professional and Courteous Service
Eunice from the Customer Service Centre was very patient and professional. She politely answered my many, complicated questions in detail. I am satisfied with her replies. Eunice also swiftly completed the forms and documents for me. I am thankful for her helpful service.
Professional Staff and a Welcoming Centre
Ms. Woo from the Customer Service Centre was very professional, nice and polite. She listened to me patiently and explained clearly. Her dedication to her job is exemplary. Also, the centre is highly accessible and welcoming.
Clear Explanation and Effective Solution
Kinki from the Customer Service Hotline explained things to me clearly and in a friendly manner, solving all my problems swiftly.  I am all satisfied.
Sincere and Professional
Using her professional knowledge, Ms. Chu from the Customer Service Centre quickly understood my concerns and provided immediate solutions. She was sincere and polite. The service was surprisingly swift and professional.
Committed, Professional and Attentive Staff
The Customer Service Centre has always been helpful in arranging and handling my insurance needs. This is my third experience with the centre. Danny Hui, the floor manager and Shana Chow, the desk officer treated me in a professional and attentive manner. Shana collected my documents properly and efficiently checked and verified them to make sure they were eligible for refund. Keep up the work, Prudential!
Customer-oriented Services
I am very satisfied with Mr. Sham's service. He explained to me very clearly and gave me good suggestions which perfectly suit my interests as a customer. I hope Prudential would hire more staff like Mr. Sham to offer valuable advice to customers.
Sets Customers' Minds At Ease
I was hospitalized after two days of fever and dizziness. It was already evening time. and I was too sick to print out the Hospital Claim Form, I called the Customer Service Hotline and asked for the form to be sent to the hospital. The form was promptly received from Vivian, and was filled in by the doctor when I was discharged. Thanks to Prudential's excellent services, I was able to rest and recuperate at the hospital without having to worry about the claim formalities. Thank you very much, Prudential!
Courteous and Sincere
My concerns were answered and clearly explained to me by the polite and helpful Wing from the Customer Service Centre. I appreciate that.
Impeccable and Professional
"Connie from the Customer Service Centre provided impeccable and professional service. This was a never-been-better experience, and I would like to give my big hands for Connie and the CS manager for their good training and supervision. Please keep up with the good work! Best wishes."
Professional and Patience
"Eunice from the Customer Service Centre was very professional and patient when she explained to me. I really appreciate her service. It was a comfortable experience, and I have gained a better understanding on my policy. Well done!"